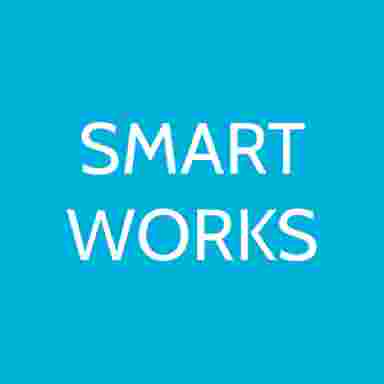 Smart Works is a dynamic and fast-growing UK charity that dresses and coaches unemployed women for success at their job interview - to help them secure their dream career.
Smart Works empower women by coaching them through the interview process, helping them to be in the right state of mind for an interview and giving them the clothes and confidence they need to succeed. We're proud to support by donating samples that play a part in helping women get a job and transform their lives.
After visiting Smart Works, 72% of women secure a job within a month, gaining financial independence and transforming their lives. Ellie turned to Smart Works after suffering with stress and burnout and her life turned around:
"My whole experience at Smart Works has really made me think differently about interviews and the importance of not only being prepared but looking after yourself physically and mentally and the impact that can have."
The Smart Works service is delivered in London, Manchester, Edinburgh, Birmingham, Newcastle, Reading and Leeds. Over the past eight years, Smart Works has helped over 20,000 women. It is their mission that any woman who needs our service should be able to find her way to a Smart Works centre.
Smart Works Charity No: 1080609