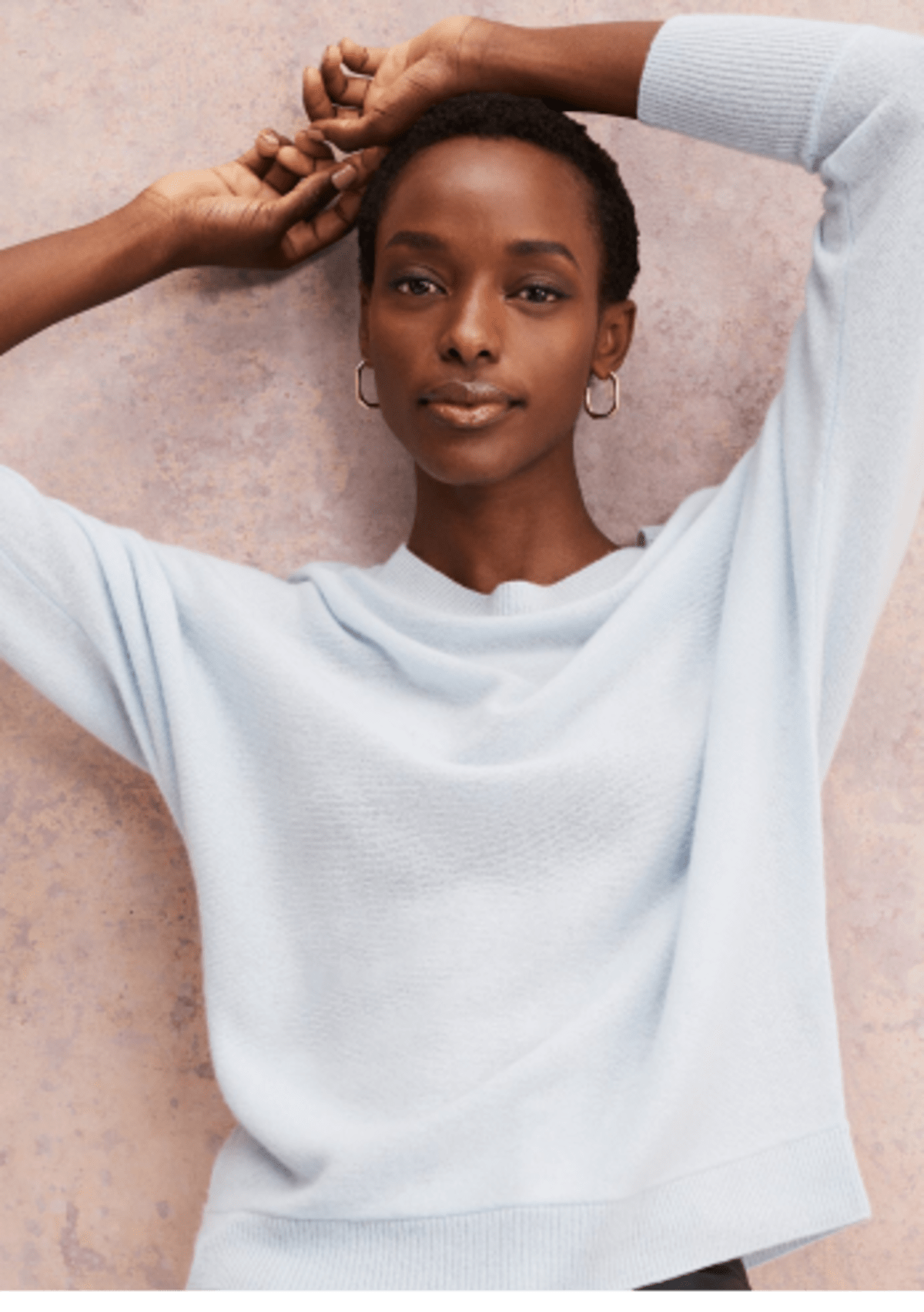 Freshening: Cashmere doesn't need to be washed after every wear – a few times per season is enough. To keep it fresh, simply air out your cashmere between wears: it's better for your garment and the environment.
Spot cleaning: Try to treat stains whilst they're fresh. Rinse the area with cold water and a few drops of wool-friendly detergent and clean by hand. If the stain doesn't lift straight away, let the garment soak in cool water.
Washing: When you wash your cashmere pieces, it's best to hand wash or run a gentle machine cycle at 30°C or lower, using a specialist detergent on a low spin to help prevent pilling and save energy.
Drying: Avoid tumble drying as this will shrink your cashmere and hanging to dry will distort the fibres. Instead, roll in a clean towel to remove excess water and lay flat to dry.
Storing: Instead of hanging your knitwear, which will cause the shape of your garment to alter, fold your knitwear in drawers. Store with mothballs and remove any pilling with our pilling comb